What is EDGC Annotator?
EDGC Annotator is the first application in Korea that annotates functional genetic variants of human genome.
EDGC Annotator, developed by EDGC which is the first sequencing partner of Illumina in Korea, is a program that makes it easy for everyone to analyze data and is available for free at BaseSpace Appstore.
Information includes allele frequency data, clinical knowledge and insights using ClinVar, OMIM, COSMIC, 1000 Genomes Project allele frequencies, dbSNP and VEP(Variant Effect Predictor) database.
BI Pipeline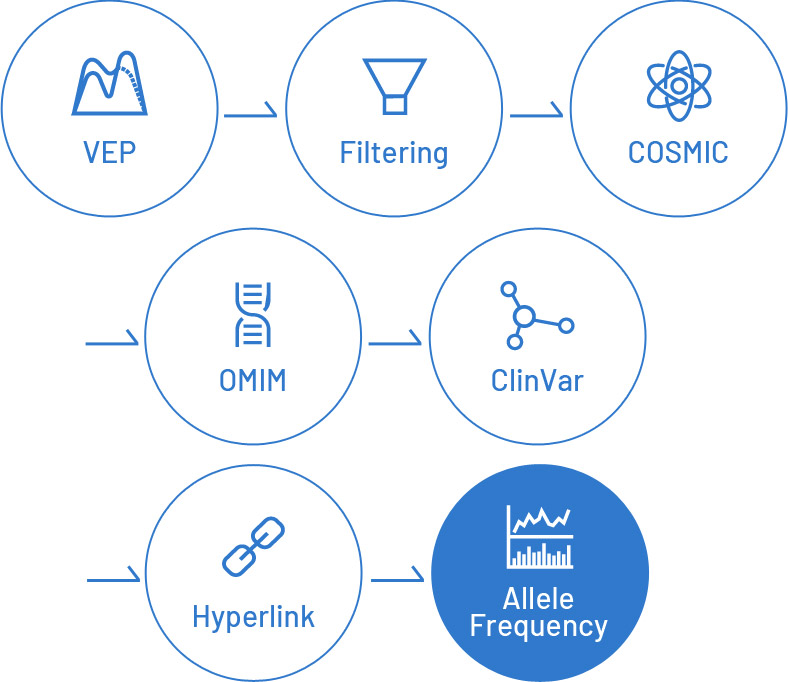 EDGC Annotator Workflow