Covid-19 rapid antigen test
Introduction of COVID-19 rapid antigen test kit for professional use
EDGC™ RapidCare COVID-19 Ag Kit is a rapid immunochromatographic assay intended
for the qualitative detection of nucleocapsid protein antigen from COVID-19 in nasopharyngeal. *Professional use only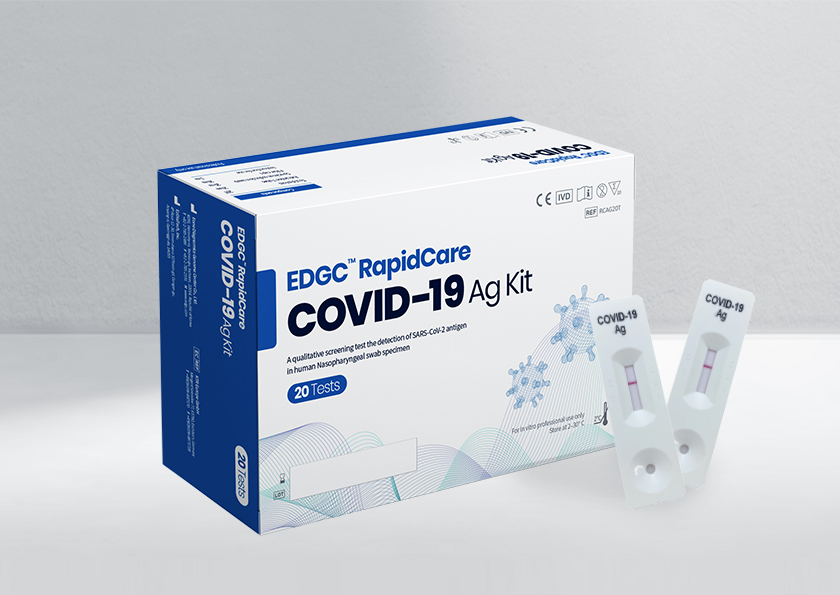 ・ CE-IVD Certificate, Certificate of Korea
・ Clear test result
・ Excellent sensitivity secured by using samples up to 7 days after symptom onset
・ Simple test: only 2 drops of mixed solution needed
・ Transport medium available
・ Excellent stability: Death of virus in Extraction buffer within 2 minutes
・ Check Covid-19 infection within 15 minutes
・ Low LoD value compared to other company
※ Contacts for Kit Supplement Inquiry
Tel: +82-32-713-2136 (or 2130)
Email: info@edgc.com, sunwoong.kim@edgc.com
Clinical Characteristics
Nasopharyngeal swab (Korea)
Method
(Nasopharyngeal swab)
Comparator Method
Positive
Negative
EDGC™ RapidCare COVID-19 Ag kit
Positive
56
-
Negative
4
164
Total
60
164
PPA(Positve Percent Agreement)
56/60 * 100 = 93.3%
NPA(Negative Percent Agreement)
164/164 * 100 = 100.0%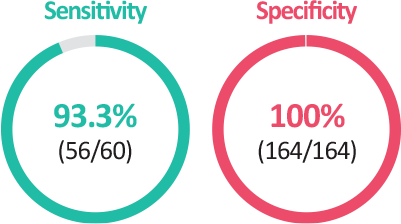 Limit of Detection (LoD): The LoD of EDGC™ RapidCare COVID-19 Ag kit was 3.78 x 102 TCID50/mL
No Cross-reactions: There was no cross-reaction with potential cross-reactive substances except SARS-coronavirus.
Not Affected by Interfering Substances: There was no interference with endogenous/exogenous interfering substances (Antibiotics, Relevant medicines, Anti-inflammatory drugs, Autoimmune disease, Nasal sprays or drops, Serum protein)
Test Procedure
Specimen Collection Using Nasopharyngeal Swab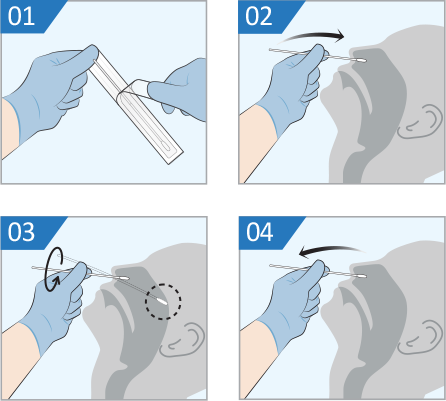 Remove a specimen collection swab from the pouch.
Place the swab into one of patient's nostrils until it reaches the posterior nasopharynx.
Slowly rotate 3-5 times the swab over the surface of the posterior nasopharynx.
Remove the swab from the nostril.
Test Procedure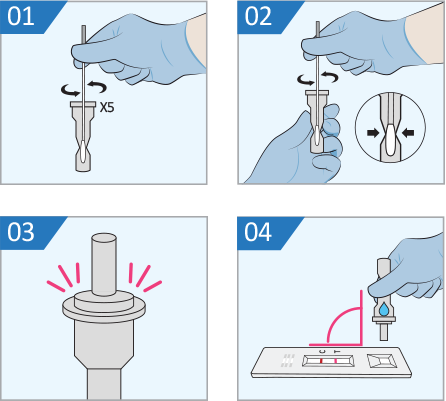 Place the swab into the extraction vial. Rotate the swab vigorously at least 5 times.
Remove the swab while squeezing tightly the middle of the tube to take out the liquid from the swab.
Close the vial by pushing the cap firmly onto the vial.
Mix thoroughly by tapping the bottom of the vial, Invert the extraction vial and hold the sample vertically above the sample well. Squeeze the vial gently.
Allow two (2) drops of sample to fall.
Result Interpretation
| Result | Image | Interpretation |
| --- | --- | --- |
| Positive | | One red-colored line in control region "C" and one red-colored line in test region "T" indicates COVID-19 positive result |
| Negative | | One red-colored line only in control region "C" indicates a negative result. |
| Invalid | | Absence of a red-colored line in control region "C" means the test is invalid. Re-run the test with a new test cassette. |
Product Information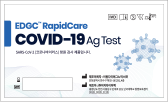 Test Cassette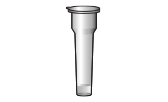 Extraction buffer tube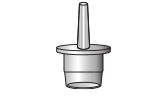 Nozzle Cap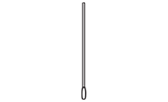 Sterilized specimen collection swab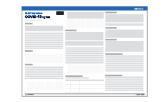 Instructions for Use
| | |
| --- | --- |
| Cat. No | RCAG20T |
| Package Unit | 20 test/kit (235 X 165 X 70 mm) |
| Kit componets | 20 Test Devices, 20 Extraction tubes/cap, 20 Specimen collection swabs, 1 Instructions for use |