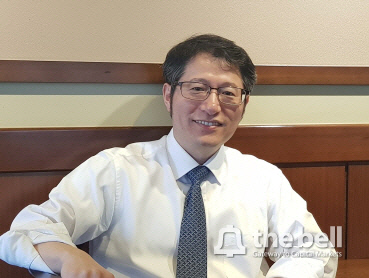 "We'll establish a strong barrier to entry based on genome analysis technology know-how that Min Seob Lee, co-CEO of EDGC, has built for 30 years and his cultural understanding about the overseas medical market. Furthermore, we will control the third generation genomic service market," Shang Cheol Shin, co-CEO of EDGC, said in the interview on 12th March.
EDGC has recently confirmed its business competitiveness by steeply increasing profits. They have constructed services for the hospital such as NICE(NIPT test), bebegene(a newborn genetic screening test), BRCARE(a hereditary breast and ovarian cancer prediction test), etc. Also, they have consumer genomic services such as MYGENPLAN(an integrated genotype and phenotype test), MyEyeGene(an inherited ophthalmologic genetic screening test) and DTC service Gene2me.
"Korean genomic analysis market focus on 1st generation as data analysis service used in research market," and "We will expand 2nd generation services for hospital/clinical market and 3rd generation personalized services for general customers as well. Also, we prepare to produce a series to generalize and help understand the genomic analysis to the public," says Shin.
EDGC works hard for entering the overseas market. EDGC provides services to the US, India, Singapore, Philippines, Dubai, Turkey, etc. A headquarter in Korea handling R&D develops and provides services to the local sales subsidiaries which develop their own marketing. EDGC has foreign corporations in US, Hongkong, Beijing and they are under discussion with partners to establish joint-ventures in Shanghai and India.
EDGC is promoting rapidly the genomics business in the new market area. Because they have their own ability to build algorithms for analyzing genomic data and secure preemptive conditions such as receiving CLIA certification, etc.
"There is still regulation about genome market in South Korea but I expect that it would be released naturally sometime. The commercialization of service makes a healthy and easy life for customers is an inevitable trend. Prenatal diagnosis genetic testing was also a service that was not allowed until a few years ago. EDGC will change the trend of genome market," Shin says.